LEFKADA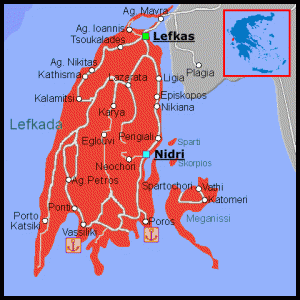 Located in the Ionian Sea and connected to the mainland by a 50 meter floating bridge, Lefkada is a very unique island, in fact the most picturesque of the cluster of islands known as the Ionian Islands.
Although less well known than its neighbouring counterparts Corfu and Kefalonia, Lefkada it has much to offer, especially to those looking for a more peaceful and scenic holiday!
The Island of Lefkada, home to the Princes Islands, has an abundance of outstanding physical beauties, both on the coasts as well as inland, leaving every visitor in awe.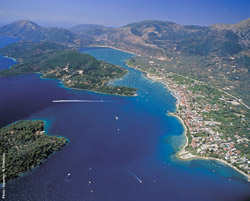 Characterised by mountainous terrain with extended coasts and numerous bays, verdant hills, impressive countryside, immaculate white pebble and fine sand beaches, turquoise, crystal-like waters, charming villages, and wonderful landscapes with some of the most extraordinary sites in Europe, Lefkada is like no other Greek Island.